150' 2/0-2/0-1-4 Aluminum Mobile Home Feeder Direct Burial Cable 600V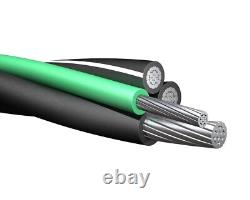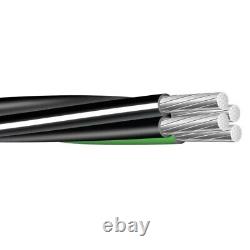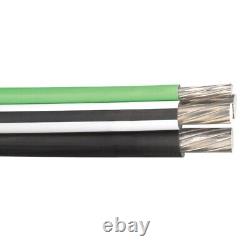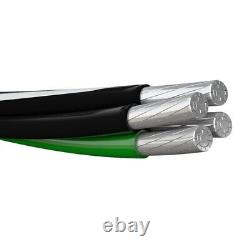 Mining Cable Type G & GG-C. 150' 2/0-2/0-1-4 Aluminum Mobile Home Feeder Cable Direct Burial Wire 600V. 2/0-2/0-1-4 Mobile Home Feeder cable is designed for mobile homes as a service entrance cable. The cable is sunlight resistant and is approved for use in accordance with the recommendations of the National Electric Code in raceways and underground installations. Maximum operating temperature is not to exceed 90°C in wet and dry locations.
Compact strand soft drawn 8000 series aluminum conductor, per ASTM B-800 & B-801. Type USE-2/RHH/RHW-2 cross-linked polyethylene (XLP) insulation.
The conductors are cabled together with a green XLP insulated aluminum ground. The grounded (neutral) conductor is identified by a longitudinal white stripe. Picture May Not Represent Actual Cable and Is Only Used As A Representation Please Refer to The Specifications For Product Accuracy. Signature required for all deliveries.
Feedback will be left as soon as feedback is left for us.