Speaker Wire Audio Cable 16/4 AWG In-Wall Outdoor Direct Burial UV Black 500ft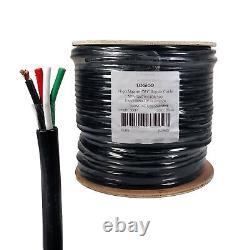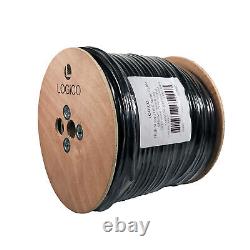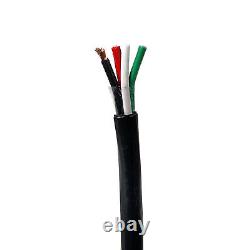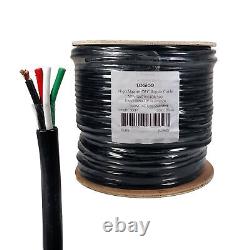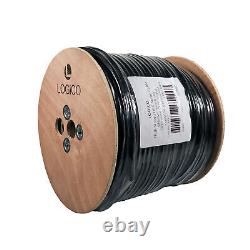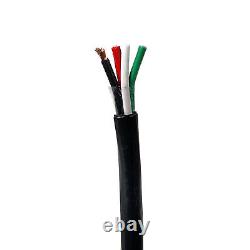 This outdoor speaker wire is a high strand cable made from 65 wires designed for indoor/outdoor & direct burial applications. The Polyethylene terephthalate film (PET) covered to protect the wires from oxygen, water and carbon dioxide. The jacket's made of PE/ fire retardant and UV resistance compound protects the cable from disintegrating in sunlight. Outdoor/Direct Burial Speaker Wire 16AWG/4C. UV Resistant PE Jacket + PET + HDPE Insulation. High strand count (65 wires x 0.16mm Bare Copper OFC). 500 feet (152 meters) / Pull Box. We understand that you are anxious to get your hands on your merchandise as quickly as possible. If you require a change of address, we would need you to cancel your order and place a new one with the correct address.
At Tektel, our business built on satisfying 100% of our customers 100% of the time. Please return item to address shown on package. Return products must also be in its original condition including box, UPC bar code, packaging and all other accessories.