(MIXED LOT) 4 & 6AWG Copper Wire 600V 7 XLPE Strands Direct Burial 215 Ft. Total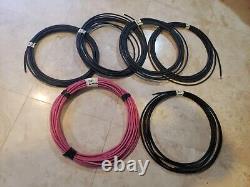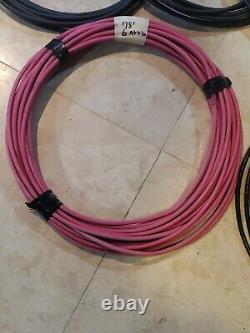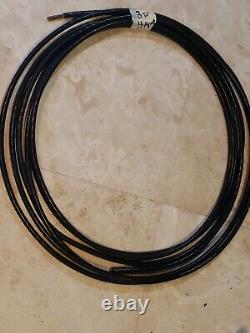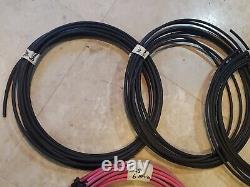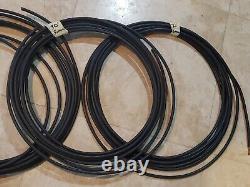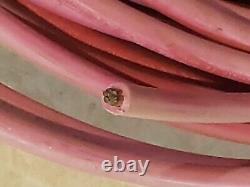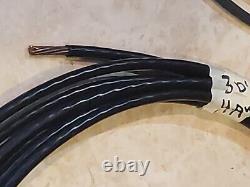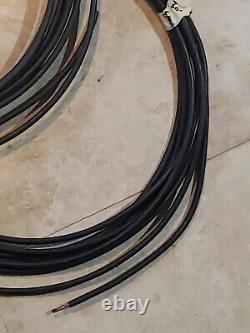 6 coils of XLPE (polyethylene insulated) 7 stranded copper wire. Red and black building service wire. New, unused, cut off new spools.
(1) coil of 4AWG 30 ft length (BLACK). (4) coils of 6AWG 30 ft length (BLACK). (1) coil of 6AWG 65 ft (RED).
Primarily used for power distribution. The cables may be used in wet or dry locations, direct burial or in conduit, ambient temperatures not exceeding 90°C.
Compressed soft drawn bare copper with class B stranding per ASTM Standards. Abrasion, heat, moisture, and flame Resistant. Requirements of the National Electrical Code. ASTM standards B3, B8, B787. Flame Rated: CT Use (1/0 AWG and larger available upon request).
Temperature Rated at 90°C Wet/Dry, Cold Temperature Rated at -40°C. Sunlight Resistant, Gasoline and Oil Resistant.
Please see photos for more details, feel free to ask questions if needed.